Guide Description
Listings to organizations and other things for GLBTAQ people in Bellingham and Northwest Washington. Some of the links may be outdated and going to places that are not very active, but, last I checked, they aren't broken links at least. Guide updated 2023.

See a general description of the scene in Bellingham.

Robert's photo tour of Bellingham.

Robert's main website bicycle tour photos, political commetary





Robert's Wednesday Dinner Gathering and Newsletter


Newsletter for Dinner Group and more
Posted on the open web. Hosted on Groups.io.

Facebook Group.

Many more posts are visible in the Facebook Group. These posts can be seen on the open web so (I think) they are also visible to non Facebook members.

One can sign up for mailings from the Groups.io newsletter or just see it on the web.

Facebook users can sign up for the Facebook group to be eligable for posting to the group though I approve posts before they go out to reduce the clutter from spam. The Facebook Group can be quite interactive, by Bellingham standards at least. Quite a few things are happening, but Bellingham isn't a big city.

The Wednesday Dinner Gathering meets around 5 PM each Wednesday in a different restaurant. It's mostly men, but open to all. Just drop by and find us. New people welcome. Always a different mix and lot of regulars come. A good place to see who's around town.

Weekly dinner locations announced in both the Groups.io newsletter and the Facebook group.

Wednesday Dinner Gatherings are informal and there isn't a topic. Conversations just take place up and down the table. These days usually between 10-20 folks show up each week, but it varies. There are other groups listed here that post in the Facebook group and I try to put some of the notices in the Groups.io newsletter. There's a film group, several coffee groups a walking group at Lake Padden and so forth.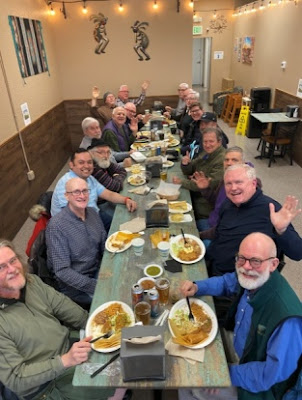 Image taken February. 23 2022.

The walking group meets Sunday mornings at 10 am by Lake Padden. Meets in parking lot by main west entrance bath house for a walk around the lake. New people welcome. It's a small group usually. A bit larger in nice weather. Founded by a person named Carl.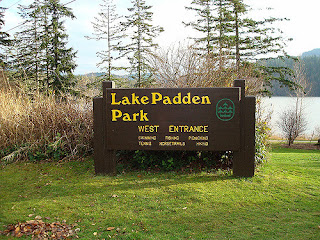 Robert's Contact
Site maintained by Robert Ashworth of Theslowlane.com

See listings below.





Guide to some Bellingham area GLBTAQ organizations & other things


Bellingham Queer Collective website.

Bellingham Queer Collective members Facebook group.
All LGBTQIA2S+ people 18+ are invited here to connect, socialize, support, learn, gather, find resources, advocate, and get inspired. Clearing house for many events and other things. A website beyond Facebook also planned for the future.



Whatcom Pride Festival in July

Betty Desire & The Betty Pages
The Betty Pages is a monthly print publication distributed around Bellingham. Said to be Bellingham's largest alternative lifestyle tabloid. Betty Desire is famous for her local humor and Drag shows. The Betty Pages is available at Rumors, Village Books and many other places including cannabis shops all across Washington State. Mailing address: Betty Pages, PO box 2724, Bellingham, WA. 98227.





Imperial Sovereign Court of the Evergreen Empire
Social events, fundraising. Bellingham and Northwest Washington region.

Whatcom PFLAG
A local chapter for parents, family and friends of gay people as well as gay people, themselves, who want to get involved. phone 360-255-3408. Write to: PO Box 28704; Bellingham, WA. 98228-0704. See some images, videos, information about the Yearly Fourth Corner Pride Festival. Whatcom PFLAG on Facebook.

Skagit PFLAG
Also ask about the FAB 5 youth program (14-19) meets twice monthly for support and education. Phone: 360-856-4676
National PFLAG web site

Skagit Queer
A new social group, umbrella type organization in Skagit County.

Bellingham LGBTQ+ Coffee Conversation Group
This group is for local LGBTQ folks, allies, friends and family thereof who enjoy lively conversation among diverse people ages 18 and up. The group meets for an hour around 10 a.m. each Saturday at places with beverages and food, and occasionally meets for extra events. The group is on Facebook (above link for more information) and Meetup.com.

Whatcom Queer Film Society
Facebook Group.

Whatcom LGBTQ+ Coalition
The Coalition grew out of Talia Sorinsins Initiative to compile a resource list of LGBTQ+ affirming medical and mental health care providers. The Whatcom LGBTQ+ Coalition brings together LGBTQ+ voices and health care and community-oriented professionals to improve access to competent care. Other community building efforts as well. Phone contact 360-599-0844.

Queer and Forever Here Bellingham
Active Facebook Group with a with a lot of local events and gatherings.

Better Late Than Never discussion group
Discussion for people coming out late in life. No definite cutoff age. These days, coming out late could mean after high school. See Facebook group for more details.

LGBTA at Western Washington University
The first openly gay organization in Bellingham that I am aware of. It is one of the first campus groups in the US. Started in 1969. Sponsored the first drag show to be held on a US. college campus in 1973. Mostly caters to students in their early 20s, but open to anyone. Has an office, discussion groups, provides speakers for classes, has an information library sponsors events such as educational films, lectures and art shows dealing with gay rights. Office is room 515 Viking Union, Western Washington University. Phone 360-650-6120.





CPNWS Gay and Lesbian History and Archives Project.
The Center for Pacific Northwest Studies is pleased to announce the CPNWS Gay and Lesbian History and Archives Project. It is our belief that the history of the GLBT community in Bellingham and the surrounding area is diverse, unique, and important.

The Center actively: * Solicits archival material (photographs, documents, publications, posters, and other printed material). This material is cataloged and accessible to researchers through the Center for Pacific Northwest Studies. * Conducts Oral History Interviews. * Generates public programs, such as exhibits, workshops, and publications to disseminate the collective experience uncovered in the collecting process.

Center For Pacific Northwest Studies main site

If you are interested in sharing your memories of the local gay and lesbian community, or you wish to donate photographs, drawings, videos, publications, or other materials, please contact Center For Pacific Northwest Studies and ask about the GLBT Collection.

Center For Pacific Northwest Studies main site Some of the GLBT collections at the Center include: Gay and Lesbian Miscellaneous Manuscript Collection: Robert Ashworth collection on the Union of Sexual Minorities Center of Western Washington University, 1975-1984: Hands Off Washington Whatcom County Coalition Records: Motherlode Records.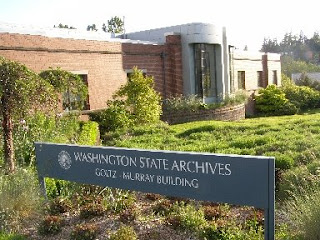 PRIDE Club of Whatcom Community College
Aims to provide safe, inclusive areas for LGBTQ2IAAP+ students and allies; education within the group; and outreach to the campus community regarding LGBTQ2IAAP+ identities and experiences. PRIDE Club works to be as inclusive of intersecting identities as possible and to foster an environment of inclusivity, education, awareness, and visibility.

Queer Youth Project
A safe and confidential weekly support group for lesbian, gay, bisexual, transgender, queer, questioning, and ally 14-18 year olds.

WHAT - A support group for gay, lesbian, bisexual, transgendered, questioning youth and their allies WHERE - Call for location and meeting times

CONTACT US: Northwest Youth Services - 360.734-9862 NWYS Safe Home Hotline - 360.676-1022/800.456-1022 PFLAG helpline - 360.733-1500

Facilitated by Northwest Youth Services trained volunteers. A safe, confidential, supportive environment for sexual minority youth, youth with sexual minority parents, youth questioning their sexual orientation, and for youth allies. We all can manage so much better with a little support.

Safe Schools Coalition state wide web site

Lifelong Aids Alliance
Support services and volunteer opportunities. Sponsors community events, fund raisers and work for AIDS prevention. Has branches in several counties. Bellingham offices at 115 Unity Street #302. Bellingham, WA. 98225 Phone 360-671-0703 or 800-249-2437

Whatcom County Health Department
Testing and so forth. Call or stop by for more information. 360-676-4593 or visit HIV/STD Program 1500 N. State #201, Bellingham.

Sean Humphery House
A 6 unit apartment complex for people living with AIDS in Bellingham. Phone 733-9357

Washington Gender Alliance

Out-Bellingham Meetup Group
We are a group of LGBTQ individuals of all ages, both recent arrivals and longtime residents, seeking to develop a deeper sense of community in Bellingham/Whatcom County. We host happy hours, picnics and other social outings. Join us if you seek a safe space to connect with folks of diverse identities.

North Sound Lesbians Meetup Group
We are a group of lesbians that live all over but mostly in the Whatcom/Skagit counties and Southern BC. We are a social group that gets together for potlucks, game nights, girls night out, camping, hiking, coffee, book clubs, motor cycle rides, dancing, volunteering, picnics, fishing and any other ways we can think of to socialize.

Lake Padden Walking Group
Join us at Lake Padden Every Sunday at 10:00AM We meet in the parking lot in front of the swimming area (west entrance) 4882 Samish Way in Bellingham Join us for a fun run or a leisurely walk around the lake. All GLBTQ friendly people are welcome. For more information contact Carl at 360 527-0711.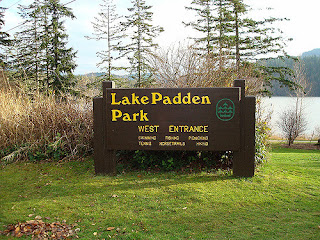 A few accepting churches for GLBTQ people in Northwest Washington


Bellingham Unitarian Fellowship
A welcoming. There, many of the sermon topics and discussions at the church deal with gay issues. The building has been a great resource for various fundraisers and events in the gay community. Church located at 1207 Ellsworth St. near I St. in Bellingham Phone 733-3837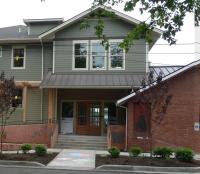 First Congregational Church
United Church of Christ, 2401 Cornwall Ave. Bellingham, 734-3720.

Every Sunday, at First Congregational Church, they say "No matter who you are or where you are on life's journey, you are welcome here," and they seek to live it out in all that they do. An "Open and Affirming" congregation of the United Church of Christ (ucc.org), they called their first openly gay pastor in 2009. They host worship services at 10am on Sunday mornings and 6:30pm on the 2nd and 4th Wednesdays of the month. They have also taken a strong stand in supporting marriage equality in Washington state: fccb.net/marriage-equality.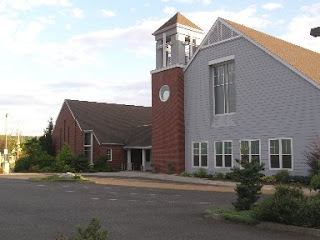 Operates The Ground Floor for youth including LGBTQ

Center for Spiritual Living, Bellingham
2224 Yew Street Road.

Saint James Presbyterian
On South Hill 14th street near Fairhaven District.

Garden Street Methodist in Bellingham
Now meeting afternoons at First Congregational, 2401 Cornwall.

Faith Lutheran Church, Bellingham
As a Reconciling in Christ congregation, believing in a loving God, we welcome all people without regard to gender, ethnicity, race, economic and social status, or sexual orientation. Faith Lutheran Church, 2750 McLeod Road, Bellingham, WA 98225 (360)733-3970





Echos Bellingham
Seeking wholeness, not harm.
Radically inclusive. Authentic, real, casual accepting. Echos is a small community of queer, straight, young, old cool, nerdy folks who are experimenting with what church means at this point in time, in this particular place. Had a table at 2019 Bham Pride.

Community of Hope Mennonite Church
In Bellingham, a few other places and online. Centering Queer Theology Working for Structural Justice Sharing Our Lives.

United Methodist Church Sedro-Woolley
1013 Polte Road, Sedro-Woolley, WA 98284 Phone:(360) 856-6412

Pilgrim Congregational in Anacortes
Meets at garden level of Methodist Church on 22nd and I Avenue, Anacortes.




Some other local and semi local things


Literary Magpie
A blog that focuses on gay and lesbian literature by interviewing LGBTQ authors, performance artists and publishers and reviewing queer books and literature. Literary Magpie also explores the writing life and features monthly guest bloggers from the U.S. and abroad.

Gay Surrey.com
Serves the G.L.B.T. communities of Surrey, Delta, White Rock, Langley, Burnaby, New Westminster, East Richmond, Aldergrove, Abbotsford, Chilliwack and all of the Lower Fraser Valley.

Camp TRC
Nation's largest member owned gay campground. Located east of Granite Falls, WA. which is east of Everett. Gets many campers from all over the region; especially Seattle and Vancouver.

Border Rider Motorcycle Group
Members from BC and around Pacific Northwest. Gatherings, rides and friendship.

Ski Buddies
Seattle based Skiing and recreation group that has ask to be listed in this guide, even though we are north of Seattle. Local people have participated as well.

Ingersoll Gender Center
An organization by and for transgender and gender nonconforming people. Had a table at 2019 Bellingham Pride.





A bit of local history and other things


Photos and memories, mostly from Robert

From Robert's blog blog
Robert's photos and descriptions on Flickr

Bellingham Gay Pride Parades by Mark Allyn
2019
2018

Some other sites with photos and videos from:
Hagrid

One more person
2015 Bellingham Pride Parade Video
2016 Bellingham Pride Parade Video, Slideshow
2015 pictures

Youtube video from when Betty did her show in Mount Vernon, WA. a while back.

Lots more images of pride available via search.

Poster from Gay Dance, Western Washington State College, 1975






Some National and Regional Directories and Information sites
Search for your communities in some of these larger listings.


Gayellowpages.com
A national gay and lesbian yellow pages listing since 1973. Publishes a guide. Is also on the net.

Also find:
Gay Vancouver Net

Gay business guide to Seattle Area

Online Therapy Resources for the LGBTQ+ Community
Description followed by list of resources.

Online therapy has many benefits for members of the LGBTQ+ community. If you live in a rural area or just can't find a therapist who understands the challenges facing LGBTQ+ individuals, online therapy makes it easier to access mental health care. Online therapy also allows you to engage in therapy on your terms. Maybe you don't want to drive to an office and talk with a therapist face-to-face; with online therapy, you don't have to. You can engage in therapy sessions via video or text, ensuring you're as comfortable as possible.

Social Media and Cyber Bullying Guide
By Cutter Law.

The Ultimate Guide to LGBTQ Dating Safety
Resources and links to articles about dating safety. Dangers of Dating as an LGBTQ Person, Statistics, LGBTQ Dating Apps, How to Use Dating Apps Safely.

Scholarships & Financial Aid for LGBTQ Students
Attending college can be difficult, but lesbian, gay, bisexual, transgender, and questioning students may have an even harder time than others. The following guide was created to help LGBTQ students understand how many campuses are helping to make the college experience more welcoming and supportive. Part of a larger affordable colleges guide. Key Resources and Expert Tips to Make Grad School Affordable. GoGrad.org, P.O. Box 77062, San Francisco, CA 94107

Comprehensive consumer guides to real estate "LGBT mortgages" and also discrimination
The guide will help to explain the different approaches that same-sex couples can take in getting a mortgage, establishing ownership of a home and other legal issues.

GLBT Housing Guide
Here's the guide: LGBTQ Housing Discrimination by Jaleesa Bustamante - I thought it was a unique and well-written piece and thought you'd like to share it among your resources, especially since college students are constantly moving around and signing new leases - this is just some helpful info to have available. It covers our rights, steps to take, and even discusses homelessness in LGBTQ youth.

Guide to Paying for Transitional Procedures
Financing your transition is one of many challenges facing the community, and having a plan in place is essential. This guide covers ballpark pricing for hormone therapy and reassignment surgery as well as discussing funding through insurance and other means.

National Addiction Recovery Information

The Recovery Village
Recovery Village, an organization dedicated to helping individuals struggling with substance abuse into recovery.

Addiction Campuses LGBT Programs
We created this LGBTQ+ guide because we would receive calls about community members that were discriminated upon at treatment centers because of who they love.

The guide is meant to be informational and provides great tips about which questions to ask centers to ensure they are LGBTQ+ friendly, it talks about the different types of programs that are out there and more. Our hope is that wherever they are, they can make educated choices if they are looking to get help, even from local places.

GBTQ+ and Addiction
A national resource guide. Substance use disorders have a greater effect on LGBTQ+ people than on the heterosexual population. The LGBTQ+ community must overcome several obstacles, including being denied substance abuse treatment because of their sexual identity. However, through the proper understanding and accommodation of LGBTQ+ care principles, substance abuse treatment can be successful.

LGBTQ & Addiction
By Granite Recovery Centers.

Guide for substance abuse and canabis usage supporting and affirming the LGBTQ community and youth
"StayHonest.org promotes educational and informative guides, rooted in research and data. While cannabis public acceptance and usage is at an all-time peak, many consumers are not informed of the holistic value, both benefits and risks, of cannabis. We are here to help and provide data-driven and research-support information, so you can make an informed decision."





A few gay friendly businesses that have ask to be here
Businesses that have asked to be listed here I haven't sold ad space in this guide, but that's something I can think about doing, maybe.


Rumors Cabaret
1119 Railroad Avenue, Bellingham. Next door to Rumors in the same building, Miller's Back Door Lounge.

Gender Confirmation Center
Dr. Scott Mosser has worked years building this website to provide the most current information about transgender medical information, procedures and daily life. We wanted to create a place anyone can go and receive extreme value from many years of experience. We tried to hit every perspective from medical, transgender life and even parts of education for people who are extremely new to understanding terminology and community. Based in San Francisco.

Mystical Massage
Retreats, workshops, the work of Sequoia mostly based in Vancouver area. Men in Touch.